Passion, Vision, Performance
San Francisco Bay Area and Palm Springs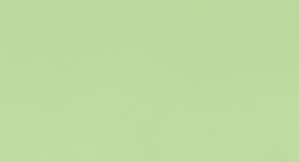 We believe experience and passion build on each other. Together, they enable one to see solutions others might miss. That's why we invest in women's health and life science; it's what we know best.
With women making 80% of household healthcare decisions and comprising 80% of the healthcare workforce, it's not surprising to us that we meet so many female entrepreneurs with innovative health-related businesses. What is surprising is that only a small percentage of venture funding (~2%) goes to female-led businesses and only 11% goes to teams with at least one woman founder. For us, it is an amazing opportunity to support women in health.
We seek out early stage businesses with a product or service that utilizes technology and/or data to improve the quality of healthcare, improve access, lower costs or empower patients. In order to achieve commercial success, these businesses must be evidenced-based, induce clinical or behavioral change, possess scalable commercialization plans which account for healthcare policy, reimbursement and the existing infrastructure and possess a sustainable competitive advantage.
It's a nice problem to have too many great investment opportunities. We are always looking to fund early-stage women's health- and women-led life science- ventures.
Harvard Business School classmates Corinne Nevinny and Linda Greub are passionate about improving women's health and supporting female entrepreneurs. This is a natural fit for Corinne who grew up around medicine: her mother was a rheumatologist and her father an oncologist. So while Corinne began her career as an investment banker specializing in healthcare, it wasn't long before she moved into industry and gained operating experience with both therapeutic and medical device companies. Linda, on the other hand, found she loved talking with and learning from doctors and scientists in the course of her investment career. Eventually Linda gravitated towards genomics and precision medicine, working in life science tools and molecular diagnostics.
In 2010, Corinne and Linda began making early stage investments with female entrepreneurs using their own capital. Operating as LMN Ventures, they and a third classmate invested in start-ups in a number of industries. In order to focus on women's health and life sciences, Corinne and Linda launched Avestria during 2018 and are thrilled to be pursuing their combined passions.

Investing Together for 8 Years
Harvard Business School classmates, respected colleagues and friends.
We know healthcare is complicated. That's why we asked the most intelligent medical doctors, scientists and regulatory experts we knew to help us navigate the complexities.
Contact
If you are an entrepreneur working in the field of women's health or the life sciences, we'd love to hear from you. Please submit your message below.